Award-winning sound engineer, employment rights campaigner, Labour councillor and parliamentary candidate.
---
Campaigning for equal pay
I founded Parental Pay Equality to mobilise campaigners, trade unions and celebrities for a fairer system of parental leave for self-employed parents. Working together, we convinced Parliament to debate a change in the law so that no parent has to go through what I did as a self-employed mum.


Protecting jobs and livelihoods
I helped hundreds of people get back to work safely when they needed it most. After the first Covid-19 pandemic lockdown, I fought to keep recording studios open in my role as executive director of the Music Producers Guild and working with my trade union, the Musicians' Union.
Standing up for local communities
Ordinary people can have an impact on politics. That's what I've learned from almost a decade of grassroots campaigning and a lifetime of supporting the Labour Party, representing local people as a Labour councillor in Lambeth and campaigning to win Croydon South in the 2019 general election.

Latest Social
---
Sound Engineer

In my 20 years as a studio sound engineer, I've recorded albums for rock bands, mixed songs for pop artists and recorded full orchestras for film scores. At the world famous AIR Studios, I worked my way up from tea-girl to assistant engineer. Then in 2013 I went freelance to sound engineer for Coldplay. It took determination to succeed at a time when UK studios had almost no female recording engineers and I am proud of the path I forged. In 2016 I became the first woman to receive the MPG Engineer of the year award, nominated by my peers.
"UK studios had almost no female recording engineers"
As an assistant, I worked on some iconic score productions. Pirates of the Caribbean with Hans Zimmer and the Lord of the Rings & Hobbit epics, seemingly with every film music person in London. A favourite moment was as "tape op" for the last ever Beatles recording session. To work with Sir George Martin as he conducted his new string arrangement for While My Guitar Gently Weeps was unforgettable. There have been some memorable sessions at Abbey Road too. Including recording Coldplay's tribute to George Michael for the BRIT Awards.
"Working on the 2012 Olympics closing ceremony was a huge honour"
Working on the 2012 Olympics closing ceremony was a huge honour. I got to mix performances by Ed Sheeran, Jessie J, Tinie Tempah and The Kinks to name a but few. There were many late nights and I'm glad that I didn't know the live broadcast would be watched by 900 million people. It was a real privilege to finish the project, then go down to the stadium with David Arnold and the rest of the music team, to watch the ceremony. An awesome time to be in London.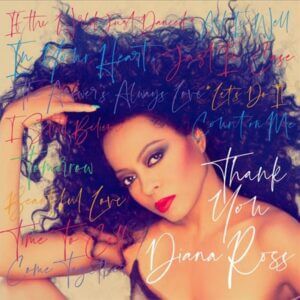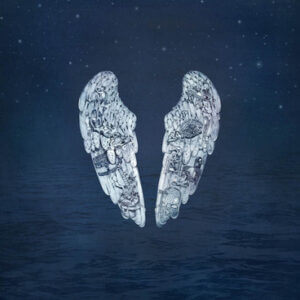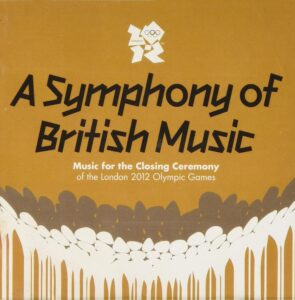 Explore more of Olga's work at AIR Studios, IMDb and AllMusic
---
Equality and employment rights
Campaigner
I've been a passionate campaigner for equality and employment rights for many years. I lead Parental Pay Equality, a campaign to give the self-employed the right to shared parental leave. I played a key role in maternity-discrimination campaign Pregnant Then Screwed. I'm also an active trade unionist as part of the Musician's Union.
"the rules on parental leave for the self-employed failed me"
Following the birth of my son in 2015, the rules on parental leave for the self-employed failed me and my family. The prospect of losing a career I Iove and worked hard for, led me to found Parental Pay Equality. With the support of the Musicians Union, BECTU, Equity and the Music Producers Guild I began approaching politicians. In 2018 a meeting with MP Tracy Brabin resulted in the "Selfieleave" bill in parliament, supported by musicians I've worked with – Coldplay, Keane, and Laura Marling. I continue to campaign on self-employed parental rights, and in 2022 gave evidence to a House of Lords Select Committee on parental leave and childcare.
"In 2019 I joined the maternity-discrimination charity, Pregnant Then Screwed"
In 2019 I joined the maternity-discrimination charity, Pregnant Then Screwed. Then Covid hit and the UK government began making weekly rule changes that ignored new mothers and pregnant women. We campaigned for better support for nurseries. We pushed the government to bring in childcare bubbles. Together with trade unions, we called for better safety regulations for pregnant workers. My proudest moment was leading our legal action against the chancellor that judged the SEISS scheme discriminated against new mums. This set an important precedent and should ensure future generations of women are properly considered in policymaking.
"leading our legal action against the chancellor"
I was elected to the board of the Music Producers Guild (MPG) in 2019. Under my leadership the organisation became financially stable and expanded to represent recording studios. We successfully lobbied the government to keep studios open after the first lockdown – a lifeline for musicians, producers and engineers. I drafted the government-approved Covid guidance, which enabled hundreds of people to get back to work safely. My final MPG piece was our submission to the Women and Equalities Select Committee's Inquiry on Misogyny in Music.
Find out more about the organisations Olga's been involved with
---
Politics
Grassroots campaigning taught me ordinary people can have an impact on politics, and I became active in my local Labour party. I was accepted onto the, Jo Cox Women in Leadership programme, and have support from MP Stella Creasy's MotheRED scheme. In 2019 I was selected as a parliamentary candidate in Croydon South. I led a visible and active campaign in a safe Tory seat, outperforming the national swing.
"ordinary people can have an impact on politics"
The 2019 General Election taught me how to build a team, mobilise volunteers and keep them motivated. I spent a lot of time campaigning for Sarah Jones MP in Croydon Central, getting to know the area really well. It was a great lesson in fighting for a marginal seat and I developed a real understanding of the issues that affect Croydon. On a national level the state of public services, the housing crisis, the lack of action on environmental issues are all a terrible legacy of the years of Tory misrule. To change the country for the better we first have to win and this is the focus of my political work.
"to change the country for the better we first have to win"
In 2022 I was elected onto Lambeth Council, representing St Martin's ward. Housing issues are the largest part of my casework and it's heartbreaking. People are forced to live in overcrowded, substandard accommodation, at extortionate cost. Sitting on the housing scrutiny committee I hold landlords and the council to account, amplifying residents voices and recommending change. The Climate Emergency is the biggest issue we face. I have brought together social landlords and residents to create a co-produced climate action plan on St Martin's estate. A just transition to net zero is vital to protect our future.
Labour Events in Croydon and Lambeth St. Martins Ward
---
Awards

---
Podcasts

---